UDA Technologies announced today that access to ConstructionOnline Classic will expire as of July 1, 2019. ConstructionOnline 2019 was released to all ConstructionOnline subscribers early in February 2019, following an exclusive pre-release to select subscribers in 2018. In support of a successful transition for legacy users, UDA Technologies provided access to ConstructionOnline Classic & ConstructionOnline 2019 for several months. The announcement that access would be discontinued was delivered alongside a personal message from UDA Founder & President, Michael Stevens: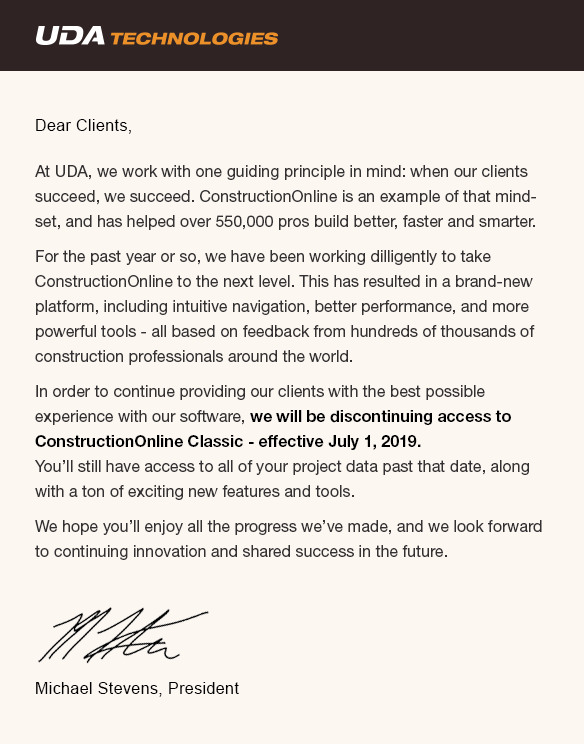 UDA's engineering innovation delivers the future of web-based project management in ConstructionOnline 2019 with many impressive new features & enhancements, and has received high praise from thousands of clients working with the upgraded interface.
Winner of 24 Top Product Awards and certified a Premium Gold Developer by Intuit, UDA consistently exceeds expectations industry-wide, and continues to be a leading provider of construction management software solutions in more than 75 countries globally.
To learn more about ConstructionOnline 2019 and the future of construction project management, contact UDA Technologies at 1.800.700.8321.